The Radio Club to belong to
This is the club for all listeners to The Light Programme.
Membership brings you regular emails with details of the week's programme, occasional other emails and, if you wish, a mention on air every week (until there are too many of you, then you'll have to take turns).

No badge, signed photographs or car stickers (yet), or offers promising to make you rich.
Best of all, there is no charge!
Click HERE for our PRIVACY STATEMENT

Click HERE to join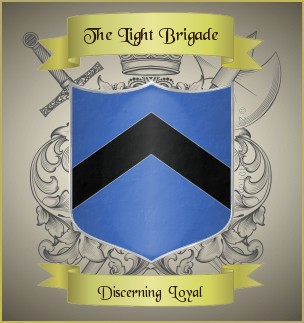 The Light Brigade Club Song

We'll build a bonfire of our troubles
And we'll watch them blaze away.
We'll tune in to Cabin FM,
It's the way to spend your day.
We'll sing along to The Light Programme
Where the hits of old are played.
All good pals together,
We're members of The Light Brigade.
Shield created using mytribe101.com