Advertise your business with
Radio Cabin 94.6FM
Contact Tom Smith for details
Don't delay. Do it TODAY!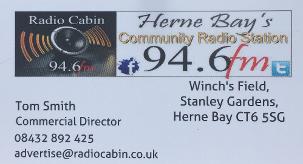 The next Light Programme:-
SUNDAY at 13:00 BST (GMT+1)
(repeated at 23:00 BST (GMT +1)on the following Thursday)
94.6FM in Herne Bay, www.radiocabin.co.uk or wherever you go, on your mobile device, through the free RADIO CABIN app or TUNEIN app
Before vinyl, there was shellac
The Light Programme is a radio show hosted by Steve Wood. It airs every Sunday at 13:00 local time on Radio Cabin www.radiocabin.co.uk, Herne Bay's Community Radio Station.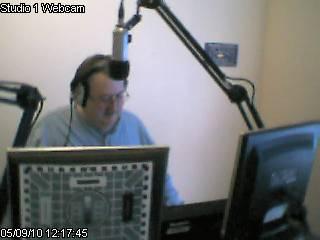 Why "THE LIGHT PROGRAMME"?
The show takes its name from the "BBC Light Programme", the home of British radio light entertainment from 1945 to 1967. Anything goes: - Serious, light, popular and novelty records make up the fayre on The Light. The programme is anchored in the first half of the 20th century, but sometimes drifts, so you could hear anything from Little Tich to Tiny Tim. Every show includes a musical tryptich of (usually) totally unrelated records and a greeting to members of "The Light Brigade", the show's listeners' club. Previous playlists are on this website.
PRODUCER/PRESENTER STEVE WOOD
PRODUCTION ASSISTANT PETER GORE
Radio Cabin Production


TV3
On Facebook at: -
"TV3 Jazz"
Jazz At
The Tom Thumb
Click on "LINKS" Then choose
link for Tom Thumb Theatre
Looking for affordable
Public Address?
Look no further. Contact Radio Cabin on 01227 742077 or reception@
radiocabin
.co.uk
Please like The Light Programme
& Radio Cabin on Facebook.
A selection of
Light Programmes,
"S" Factor shows and
"Tinsel & Shellac"
is available on www.mixcloud.com
Search for EarlSandwich
RADIO CABIN
94.6 FM
is also on its own free app and on Tunein
Music Hall
of the 1890s
to 45s for
the over forties